Guide To Developing Your Own Website: Web Host & Domain Name
Date: 10 Feb 2023 | Author: Naim Zulkipli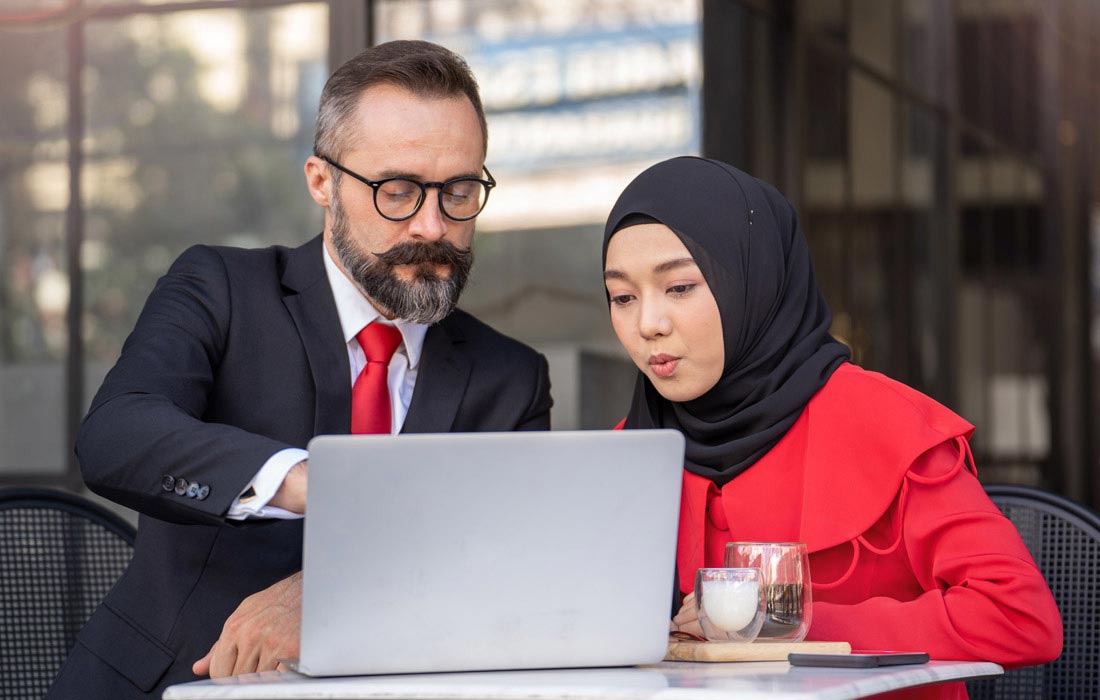 Developing a website is a great way to share your ideas, products, or services with the world. However, if you're new to web development, you may be intimidated by the technical terms and processes involved. In this article, we'll share with you two of the most important components of creating a website: web hosting and domain names. These are the two components that you will need to acquire to start publishing your website to the world wide web.
Web Hosting
Web hosting is a service that provides the storage and maintenance of your website files on a server. Essentially, it's the space where your website lives on the internet. When someone visits your website, they are accessing the files stored on your hosting server. Without a web host, your website would not be accessible on the internet. There are many different types of web hosting services available, ranging from shared hosting to dedicated servers.
For most individuals and small businesses, shared hosting is a good starting point. With shared hosting, your website files are stored on a server with other websites. This option is usually more affordable and requires less technical know-how. As your website grows, you can upgrade to a more powerful hosting plan to meet your needs. To look for a web hosting provider, just search for "web hosting" in Google and you'll get thousands of search results. The first page results are usually the list of the most reliable web hosting providers in your country. There are several important factors to consider to ensure that your website runs smoothly and effectively, and here's a list of some of the most important criteria to look for in a good web hosting provider.
Reliability and Uptime: Uptime refers to the amount of time that your website is available and accessible to visitors. A good web host should offer a reliability and uptime guarantee of at least 99.9%.
Speed: The speed of your website can impact the user experience and affect your search engine rankings. Look for a web host that provides fast page load times and uses solid-state drives (SSDs) for storage.
Customer Support: Having access to knowledgeable and responsive customer support can be invaluable when you encounter technical issues or have questions about your account. Choose a web host that offers 24/7 customer support via multiple channels, such as phone, email, and live chat.
Features: Different web hosting plans come with different features, such as email accounts, unlimited storage and bandwidth, and website builders. Determine your website's specific needs and choose a web host that offers the features you require.
Pricing: Web hosting prices can range from MYR100 per year to more than MYR1,000, depending on the level of service and features offered. Look for a web host that offers a balance of affordability and quality.
Scalability: As your website grows, you may need more resources, such as increased storage and bandwidth. Choose a web host that offers scalable solutions and makes it easy to upgrade your account as needed.
Security: With so many security threats on the internet, it's important to choose a web host that offers robust security measures, such as firewalls, daily backups, and SSL certificates.
Domain Names
A domain name is the address of your website on the internet, usually in the form of www.yourdomainname.com. This is what people type into their web browsers to visit your website. It's a crucial aspect of creating a website and helps to establish your online presence and brand identity. When it comes to choosing a domain name, it's important to select one that is memorable, easy to spell, and relevant to your brand. There are also several other factors to consider, including the extension (or top-level domain, TLD) and the country code top-level domain (ccTLD).
A country-level domain name, or ccTLD, is a TLD that is specific to a particular country. For example, .my is the ccTLD for Malaysia, .ca for Canada, and .uk for the United Kingdom. Using a ccTLD for your website can provide several benefits, such as improved search engine optimization (SEO), increased credibility and legitimacy, and increased trust among local audiences.
As an example, to acquire Malaysia's .my ccTLD, here are the actions to be taken:
Determine eligibility: In order to register a .my domain name, the registrant must be a Malaysian resident or a company that is registered in Malaysia. All .my ccTLDs are regulated by a regulating body called MyNIC, and acquiring a .my domain name means you will have to provide proof of identity.
Choose a domain name: The next step is to choose a domain name that is available and suitable for your website. You can check the availability of .my domain names using a domain name registrar's search tool. The tool is usually available in the website of web hosting providers.
Choose a domain name registrar: A domain name registrar is a company that is authorized to register and manage domain names. Choose a reputable and accredited domain name registrar that specializes in .my domain names. There are several web hosting providers who are also a registered reseller for MyNIC and can do this step for you. Look for the list of companies in MyNIC's official website.
Register the domain name: Once you've chosen a domain name registrar, you can proceed to register your .my domain name. This involves providing your personal and company information, as well as paying the registration fee.
Update DNS records: After registering your .my domain name, you'll need to update the DNS (Domain Name System) records to point to your web host. This will ensure that your website is accessible via your domain name. You will have to do this step if you acquire your web host and domain name from two different providers, otherwise this is usually automatically done.
Acquiring web hosting and domain names are the foundations to get your website up and running. By understanding these two components, you'll be able to make informed decisions as you begin developing your own website. If you're feeling overwhelmed, don't hesitate to reach out to us for assistance. With a little time and effort, you'll be well on your way to creating a website that showcases your unique voice and brand.