The Importance of Blog Content In a Website
Date: 09 Jul 2023 | Author: Naim Zulkipli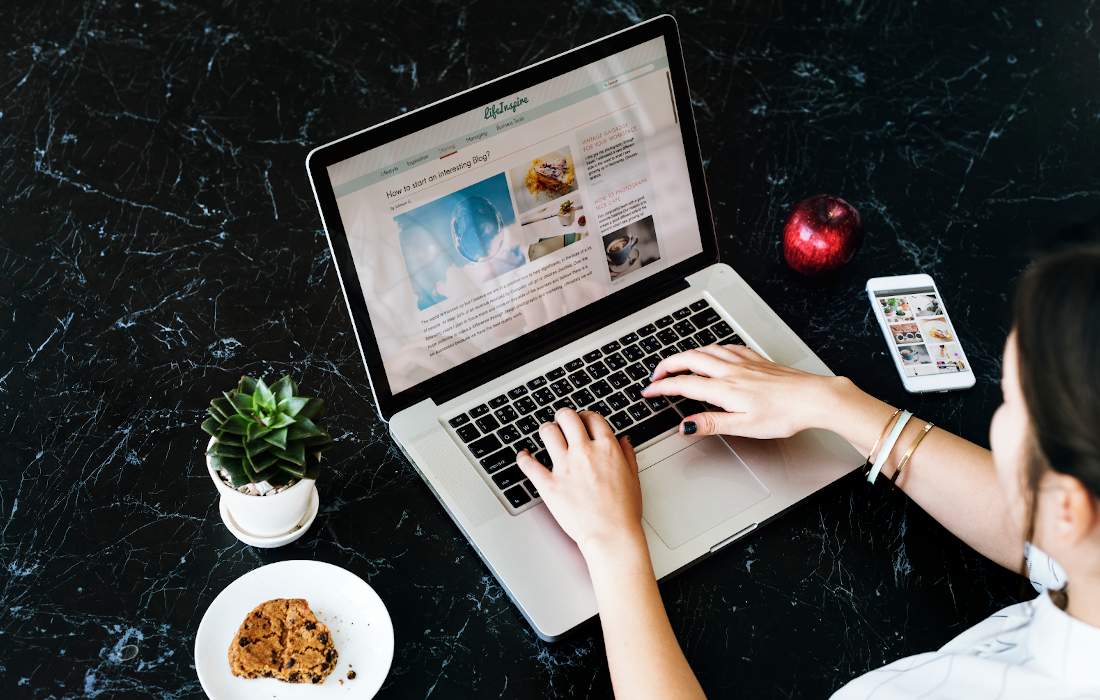 A website is an essential part of a business nowadays, and we have explored the reasons for that in our previous article. One of the ways a website can be really successful for a business is by attracting and retaining a loyal audience. This can be done, most significantly, through a blog in the website. By posting high-value contents, a blog can become the most essential component of your website, serving multiple purposes beyond just sharing information. In this article, we are going to share several reasons why blog contents are very important and why it should be a priority in your website development strategy.
1. Enhancing SEO Efforts
Blogs are an integral part of search engine optimization (SEO) strategies. In the enormous world of websites, SEO is extremely important. This means blogs are very important. They provide opportunities for you to include relevant keywords in your website, build internal links, and earn backlinks from other authoritative sources. An engaging and high-value blog content increases the likelihood of being shared on social media platforms, further enhancing your website's visibility and boosting your SEO efforts.
2. Establishing Authority
A well-maintained blog allows you to position yourself as an industry expert and thought leader in your niche. By providing valuable and informative content, your website become an effective tool in gaining the trust and confidence of your audience. Remember, people only do business with you when they trust you. When visitors perceive your website as a reliable source of information, they are more likely to return, share your content, and engage with you in one way or another.
3. Driving Traffic
High-value blog content is an effective tool for driving organic traffic to your website. Search engines love fresh and relevant content, and regularly updated blogs help improve your site's visibility in search engine results. It might not necessarily be an automatic process, but new and relevant contents will help search engines to start ranking your website higher. By incorporating keywords and optimizing blog posts for search engines, your website will be able to attract more visitors and consequently expand the reach of your online presence.
4. Engaging and Retaining Visitors
Blog content acts as a magnet, attracting visitors and encouraging them to spend more time on your website. Engaging blog posts with compelling storytelling, insightful analysis, or practical tips and advice that adds value will captivate readers and keep them coming back for more. By regularly publishing high-value content that resonates with the target audience, your can build a loyal community around your website and increase user engagement. Increased user engagement will in turn improve your chance of closing a business deal.
5. Expanding Social Media Reach
Blogs act as a content hub that can be easily shared across various social media platforms. Each blog post becomes a valuable asset that can be promoted through social media channels, driving traffic back to your website. Additionally, compelling blog content encourages readers to share it with their own networks, expanding the reach and exposure of your website. Just think about it, people may never share your About Us section or your list of services with their own networks, but they might just share a blog content that they feel has added value to their lives.
6. Building Customer Relationships
Blogs also provide an avenue for your website to connect with your audience on a more personal level. By addressing their pain points, answering their questions, or sharing success stories, your website can establish a genuine connection with your readers. Engaging with visitors through comments, discussions, sharing of ideas, and social media interactions fosters a sense of community and loyalty, ultimately strengthening customer relationships.
So, all these six aspects are very concrete reasons for you to start activating a blog in your website – if you haven't already done so. Posting good contents will go a long way towards improving your online presence, ultimately boosting your business. Remember this famous quote from Bill Gates: "Content is king". And high-value content — content that actually adds value to your audience — will translate into a better value for your business.